TRACING FIELDS : CHARLEY PETERS, ROBBERT DE GOEDE
28 August - 4 September, 2014
LAURIERSTRAAT, 248, AMSTERDAM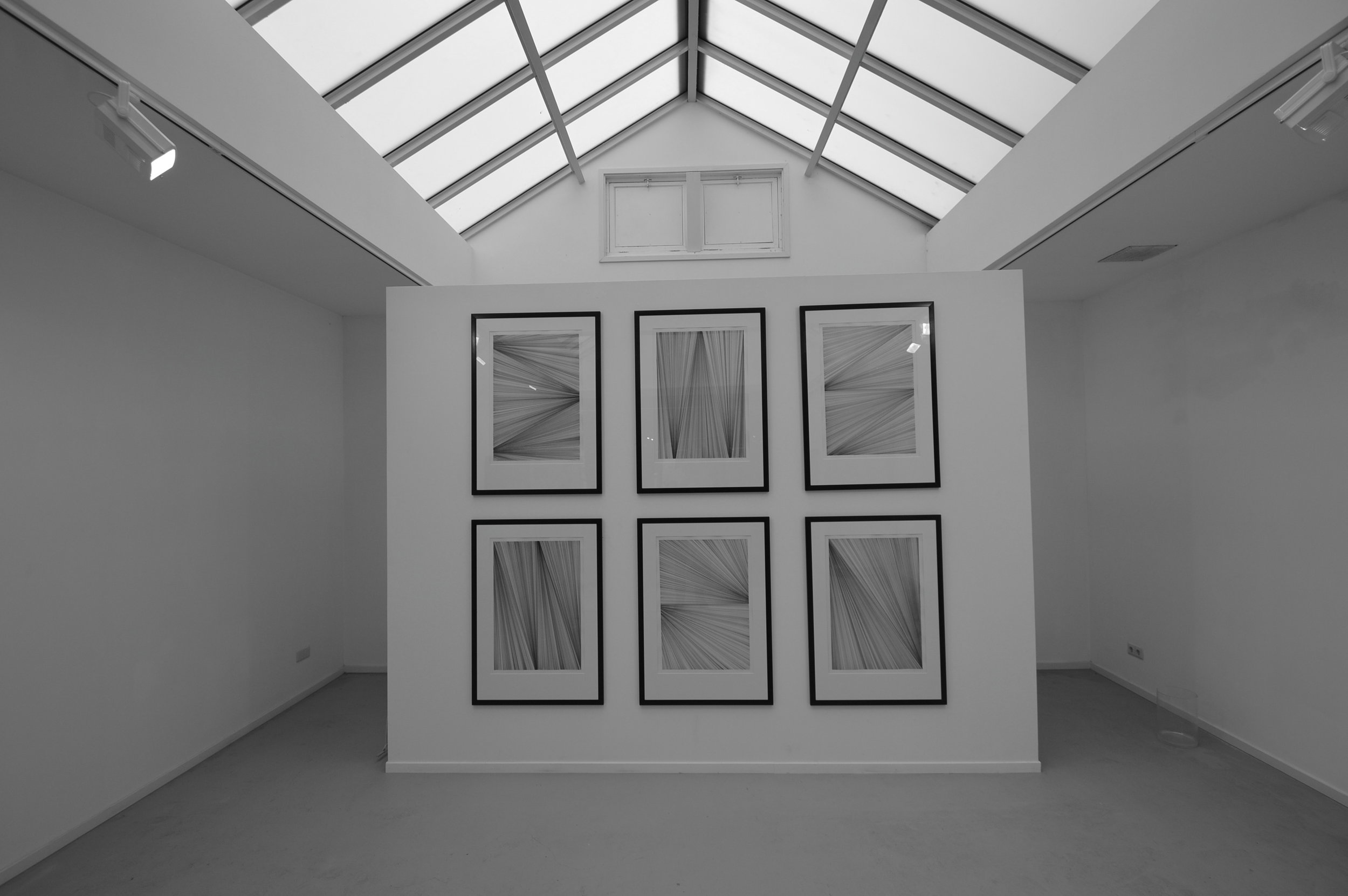 Press Release
Encounter Contemporary will launch its first international pop-up exhibition in Amsterdam on the 28th of August. Following significant successes in London last year contemporary art agency Encounter continues to excite audiences on an international stage. 'Tracing Fields', which can be viewed at Laurierstraat 248, is a unique opportunity to engage with the works of acclaimed artists Charley Peters (British) and Robbert de Goede (Dutch) in combination.
Encounter is becoming known for the quality of its artists having previously worked with practitioners whose work has been shown in institutions such as the Tate, MOMA, Guggenheim and the Venice Biennale. The works to be exhibited in 'Tracing Fields' mark an engaging continuance of this strong artistic lineage.
'The art that Charley Peters makes is exquisitely sensual, although somewhat otherworldly' - Robert Clark, The Guardian.
For, 'Tracing Fields', Peters has produced a new series of exquisite line drawings. The artist's enigmatic visual constructions operate in a liminal space in-between structure and abstraction, the material and that which lies beyond it. Peters utilises her own unique working process as a vehicle to evoke active engagement within the viewer. Each drawing requires the ink of between 40 and 50 pens to produce. In this manner, Peters builds up layers of intense tone resulting in works that respond to material and spatial conditions.
In 2006 Peters completed a PhD in Fine Art Theory and Practice, which explored notions of the interior space in art and its relationship to Freud's writings on 'The Uncanny'. In Peter's drawings the academic basis for her work becomes visually apparent. The artist's work is simultaneously direct and open-ended. An ambivalent series of dialogues are acted out on the work's surface; tensions between the light and dark, the definite and indefinite, the industrial and the organic. In Peters' work, geometric lines and the spatial fields that they define exist in a continuous state of flux.
For 'Tracing Fields' De Goede will produce a bespoke, floor to ceiling installation in the heart of the gallery. De Goede is a trained and successful interior architect. His in-depth and precise knowledge of the manner in which space is produced certainly influences his artistic production. In De Goede's installation finite lines hover in a delicate balance between actuality and illusion, perpetually trembling on the edge of movement. For Robbert De Goede 'The goal is to find emptiness, a place in the psyche where creativy, revelation and happiness are found'. In his artworks space is actualised; it becomes a formalised, tangible site for engagement. Martin Heidegger's statement 'The vessel's thingness does lie at all in the material of which it consists but in the void that it holds' could perhaps be viewed as a useful route through which to engage with De Goede's artworks.
Opening / Closing Times : Tuesday - Sunday, 10:00 AM - 6:00 PM